Headache Treatment in Santa Fe, NM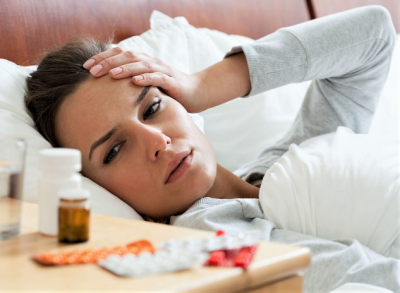 If you have a headache, you're not alone. Nine out of 10 Americans suffer from headaches. Some are occasional, some frequent, some are dull and throbbing, and some cause debilitating pain and nausea. What do you do when you suffer from a pounding headache? Do you grit your teeth and carry on? Lie down? Pop a pill and hope the pain goes away? There is a better alternative. Research shows that chiropractic care is an effective treatment option for tension headaches and headaches that originate in the neck. A 2014 report in the Journal of Manipulative and Physiological Therapeutics (JMPT) found that interventions commonly used in chiropractic care improved outcomes for the treatment of acute and chronic neck pain. Also, a 2011 JMPT study found that chiropractic care can improve migraine and cervicogenic headaches.
Headaches have many causes, or "triggers." These may include foods, environmental stimuli (noises, lights, stress, etc.) and/or behaviors (insomnia, excessive exercise, blood sugar changes, etc.). About 5 percent of all headaches are warning signals caused by physical problems. The remaining 95 percent of headaches are primary headaches, such as tension, migraine, or cluster headaches. These types of headaches are not caused by disease; the headache itself is the primary concern.
The greatest majority of primary headaches are associated with muscle tension in the neck and head resulting from uncorrected vertebral and cranial subluxations. Utilizing the Activator Method Chiropractic Technique and its specific system of neuromuscular analysis we can successfully treat the underlying cause of this type of headache.