Activator Chiropractic Santa Fe, NM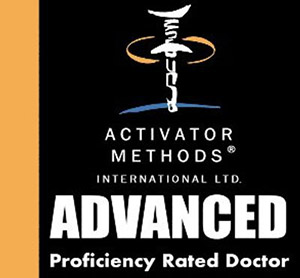 The Activator adjusting instrument works very effectively when used correctly.
The Activator adjusting instrument is the FDA and Medicare approved chiropractic adjusting device often used by practitioners instead of high-force manual adjusting methods. The Activator provides improved comfort and safety to patients of all ages.
Any prior Activator Methods chiropractic experience that did not include leg-length testing or involved repeated or multiple thrusts with the Activator on each area was not a true experience and would not give an accurate indication if this method is right for you.
If you haven't already, you owe it to yourself to try the world's #1 instrument adjusting technique with a chiropractor in Santa Fe, NM, who knows how to use it. Owning a hammer doesn't make one a carpenter, right? Neither does owning an Activator mean your chiropractor knows how to use it effectively.
Please watch our brief New Patient Orientation video below.
Get in touch with chiropractor Dr. Brian Short to set up an appointment in Santa Fe today..