Pregnancy and Chiropractic Care in Santa Fe, NM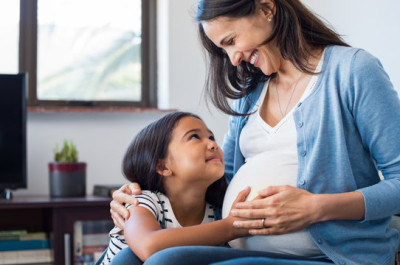 Lower back pain and hip pain during pregnancy is a common problem. The expecting mother's body undergoes pelvic shifts, postural adjustments, and a growing belly, all of which place pressure on the spine and joints causing aches and pains that must be dealt with. This is complicated by the fact that many medications and medical treatments are contraindicated during pregnancy. The good news is there is ample research showing that chiropractic care is safe and effective during pregnancy.
Results of a chiropractic and medical collaborative study indicated that 75% of pregnant patients who received chiropractic care during their pregnancies stated that they found relief from pain.

It has been reported that approximately 50% of all pregnant women experience back pain during their pregnancy and 50% to 75% of women experience back pain during labor, according to this meta analysis of 20 years of data.
Every 10lbs of weight in your stomach puts 40lbs of pressure on your back. Seeking chiropractic care during each trimester has been shown to:
Relieve back pain, neck and joint pain
Shorten delivery process by up to 31%
Reduce risk of needing a C-section
Experience an overall healthier pregnancy
Keeping physical stress to a minimum during pregnancy is crucial. Santa Fe, NM Chiropractor Dr. Brian Short uses the Activator Method Chiropractic Technique to gently restore proper spinal and extremity alignment. The Activator Method is one of the most widely researched chiropractic techniques and the only instrument adjusting technique with clinical trials to support its efficacy.
The benefits of spinal alignment for pregnant women extend into the delivery room. A misaligned spinal column can cause compression of the nerves, leading to pain or numbness that can make the birth process more difficult than it needs to be and we are here to help.