Do's and Don'ts After an Auto Accident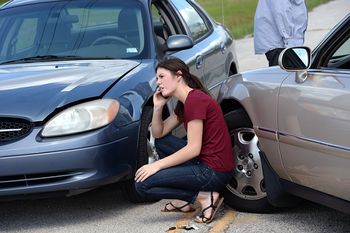 A car accident can be an extremely terrifying experience that can lead to a great deal of stress and confusion, especially in the hours immediately after the incident. Add to this all the things that you need to do in order to protect your rights and ensure that your health is ok, and it can be easy to forget important steps that must be done after the crash. Although visiting a chiropractor may not be the first thing on your mind after your accident, it is important to make sure that you schedule an appointment as soon as you have taken care of everything that you need to legally, even if you think that you haven't suffered any serious injuries. An auto accident chiropractor can help determine whether you need long-term therapy to fix any underlying issues you may be having regarding your health. Below are other important do's and don'ts you should remember if you are in a car accident:
Unless it's just a fender bender in a parking lot, call the authorities and don't leave the scene. Contact the police and your insurance provider and if you have one, an accident lawyer so the incident can be properly documented. This is particularly important when filing a claim against the party who caused the accident, because the burden of proof is on you in these kinds of cases.
Seek medical attention so that your injuries can be diagnosed as soon as possible. Doing this right after the incident is critical so that there will be no room to doubt that your injuries were caused by the incident. Injuries caused by the negligence of another motorist gives you the right to proper compensation for the medical expenses and damages that you sustain.
Get any crucial information about the other driver, including their driver's license information, license plate, the make and model of their vehicle and their insurance information. Get information from witnesses about the accident including their contact details so they can help you make your case if there is a lawsuit. Do not admit fault or agree to record a statement without your lawyer present.
Take pictures of the accident scene and don't move the vehicle unless needed.
After seeking medical attention, follow through with a visit to your chiropractor so you can be prescribed the right therapies to speed your healing.